FDA Approves First Pill for Postpartum Depression
Read Time:
2 Minute, 11 Second
.

Aug. 7, 2023 – The FDA has approved the first oral drug for postpartum depression, a condition that affects an estimated one in seven mothers in the United States.
The pill, zuranolone (brand name Zurzuvae), is a steroid that acts on certain receptors in the brain that regulate mood, arousal, behavior, and cognition, according to drugmaker Biogen. The recommended dose for Zurzuvae is 50 milligrams taken once daily for 14 days, in the evening with a fatty meal, according to the FDA.
Postpartum depression often goes undiagnosed and untreated. Many mothers are hesitant to reveal their symptoms to family and doctors, fearing they'll be judged on their parenting. A 2017 study found that suicide accounted for roughly 5% of deaths before or after delivery among women in Canada, with most of those deaths occurring in the first 3 months in the year after giving birth.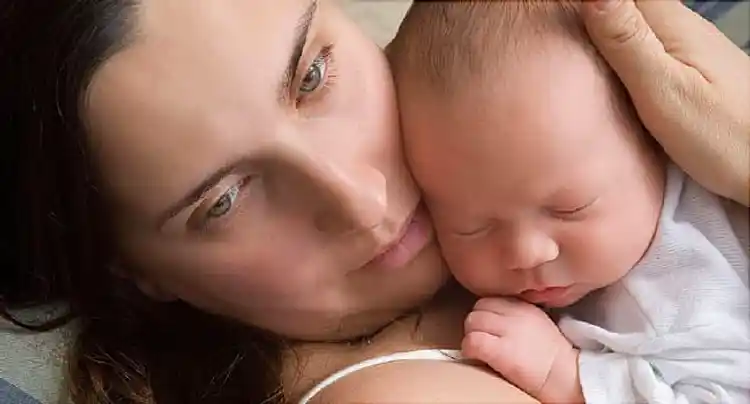 "Postpartum depression is a serious and potentially life-threatening condition in which women experience sadness, guilt, worthlessness – even, in severe cases, thoughts of harming themselves or their child," Tiffany R. Farchione, MD, director of the Division of Psychiatry at the FDA's Center for Drug Evaluation and Research, said in a statement about the approval.
It can also impact the maternal-infant bond, she said, and "have consequences for the child's physical and emotional development" as women cope with "extreme, and sometimes life-threatening, feelings."
The other approved therapy for postpartum depression is an IV drug. But the product requires long infusions in hospital settings and costs $34,000.
FDA approval of Zurzuvae was based in part on data reported in a 2023 study in the American Journal of Psychiatry, which showed that the drug led to significantly improved depressive symptoms at 15 days, compared with a placebo group. Improvements were seen on day 3, the earliest assessment, and were sustained at all visits during the treatment and follow-up period (through day 42).
Patients with anxiety who received the active drug showed improved symptoms, compared with patients who received a placebo.
The most common side events reported in the trial were sleepiness, drowsiness, and headaches. Weight gain, sexual dysfunction, withdrawal symptoms, and increased suicidal behavior were not seen.
The packaging for Zurzuvae will include a boxed warning noting that the drug can affect a user's ability to drive and perform other potentially hazardous activities, possibly without their knowledge of the impairment, the FDA said. As a result, the agency said that people who use Zurzuvae should not drive or operate heavy machinery for at least 12 hours after taking the pill.
.
#FDA #Approves #Pill #Postpartum #Depression

Source link