Former Telegraph owners take delivery of bids for parcel group Yodel | Business News
Read Time:
4 Minute, 20 Second
.

The former owners of The Daily Telegraph are courting buyers for Yodel, one of Britain's biggest parcel delivery businesses, as they race to shore up their finances.
Sky News has learnt that the Barclay family is working with bankers on a review of strategic options for Yodel, which last year handled nearly 200 million parcels, following a number of expressions of interest.
City sources said that Clearwater International had been hired to oversee talks with potential bidders and partners.
One added that while an outright sale was among the options being considered, a partnership or joint venture with a big Chinese e-commerce player such as Alibaba Group or JD.com could also be attractive.
The prospective valuation of Yodel, which is part of a Barclay-owned entity called Logistics Group Holdings (LGH), in a sale was unclear this weekend.
One corporate financier said it was likely to attract takeover interest from industry players keen to consolidate the market as well as specialist financial investors.
Yodel is among the biggest parcel couriers in the UK, competing with Royal Mail, Evri and Amazon Logistics.
The family's decision to explore a sale comes just weeks after it was left stunned by a move by Lloyds Banking Group to seize control of the Telegraph newspapers and The Spectator magazine by forcing them into receivership.
The Barclays – led by Aidan Barclay, the former Telegraph Media Group chairman – have been fighting a rearguard action to regain control of the titles but have so far been unable to secure the funding required to do so.
Read more:
Who is in the running to buy the Telegraph?
Lloyds is said to be owed roughly £1bn by the former newspaper proprietors, although Yodel's debts are reported to be owed to HSBC and are separate to those of the Telegraph.
Yodel has operated in its current form since 2010, when the Barclays combined DHL's parcel delivery arm with Home Delivery Network.
It has regularly struggled to break even, but like rivals enjoyed a pandemic bonanza, with revenues soaring, its maiden annual pre-tax profit, and further growth in its current financial year.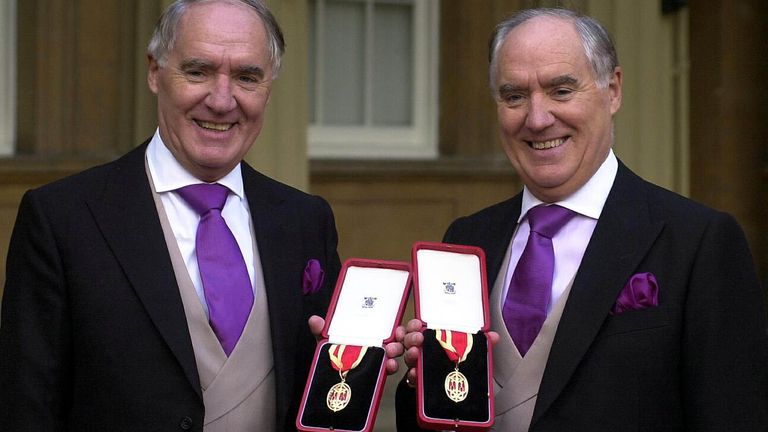 The business has been run since 2019 by Mike Hancox, who recently told The Guardian in an interview that the seizure of the Telegraph titles had prompted him to ask Yodel's owners about its future.
"I did ask the question: 'Is there an impact on Yodel?' I was told very clearly: 'No – we don't bank with Lloyds Banking Group and we don't trade with the Telegraph so there is no link,'" Mr Hancox told the newspaper.
He also said the company had been the subject of enquiries from potential buyers during his tenure.
"If anybody was serious, we would entertain them … The right offer has not yet come along, but it might do," he said.
In the year to June 30, 2021 – the last for which results are available at Companies House – LGH reported a pre-tax profit of £17.6m, against a loss of more than £35m the year before.
LGH is also the holding company for ArrowXL, a delivery and installation service, which is not thought to be part of Clearwater's review of options.
Subscribe to the Ian King Business Podcast here
The review of options for Yodel is expected to take several months, by which time a sale of the Telegraph newspapers is likely to have been launched.
This week, Mike McTighe, the boardroom veteran who chairs Openreach, was appointed to chair the Telegraph and Spectator's respective holding companies, with bankers close to being hired to handle their disposal.
The dismantling of the Barclay family's empire comes two-and-a-half years after the death of Sir David Barclay, one half of the fraternal double act who took control of the Telegraph in 2004 in a £665m deal.
Sir Frederick, the twin with whom he fell out in the years before his death amid allegations of espionage and betrayal, is embroiled in a £100m court battle over his divorce settlement.
The Barclays previously owned the Ritz hotel in London, and still own Very Group, the online retailer.
The bombshell move to force the Telegraph's holding company into receivership was triggered by Lloyds' dissatisfaction with the Barclays' approach to repaying a loan which dates back to the pre-crisis era of large corporate loans issued by HBOS.
On Saturday, a spokesman for the Barclay family declined to comment, while Clearwater also declined to comment.
.
#Telegraph #owners #delivery #bids #parcel #group #Yodel #Business #News

Source link