How Harry Styles, Elton John and Glastonbury boosted UK music tourism – but expert has word of warning | Ents & Arts News
Read Time:
2 Minute, 52 Second
.

Music tourism generated £6.6bn of spending in the UK in 2022, attracting more than 14 million international and domestic tourists to live events, a report has found.
Figures show a resurgence for the live music industry in the first full year of festivals, gigs and concerts following the suspension of events during the COVID pandemic.
It was helped by the return of Glastonbury Festival after two years away and UK tours from home-grown artists including Ed Sheeran, Dua Lipa, Harry Styles, and Sir Elton John, as well as big international acts including Diana Ross, Billie Eilish and Lorde.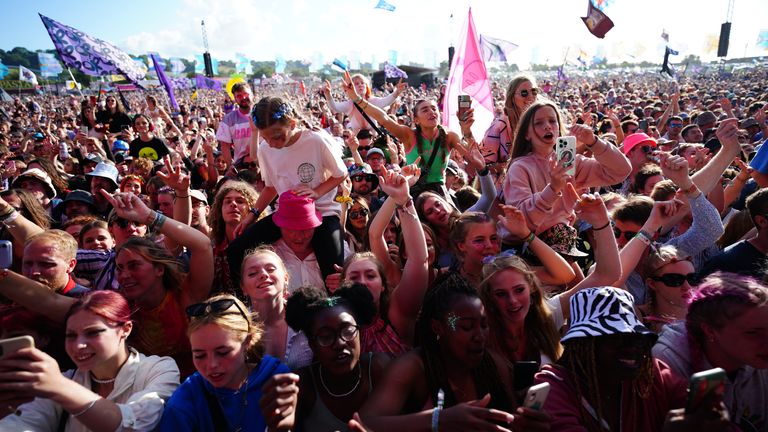 The report – called Here, There and Everywhere – has been published by UK Music, an organisation representing the interests of the production side of the UK's commercial music industry.
It found 1.1 million foreign tourists visited the UK to attend live music events in 2022.
Meanwhile, domestic music tourists (those who already live in the UK but travelled the country to attend an event) accounted for 13.3 million people.
According to the report, a total of 30.6 million people went to concerts in 2022, which included everything from arena shows to grassroots gigs.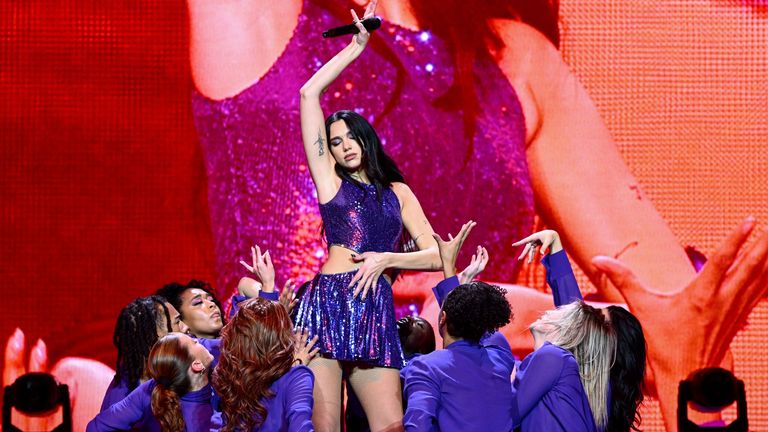 In a further positive sign for an industry that was severely hit by job losses over the pandemic, due to cancelled shows and closing venues, the report found the resurgence of gigs helped sustain 56,000 jobs.
And 2023 is already looking to be a big year for UK gigs, with shows from Blur, The 1975 and Maroon 5, as well as the British Summer Time Festival in Hyde Park drawing huge audiences.
Click to subscribe to Backstage wherever you get your podcasts
However UK Music chief executive Jamie Njoku-Goodwin had a word of warning.
Calling music "one of our country's great assets", he said: "While music generates huge benefits for our local areas, the infrastructure and talent pipeline that it relies on still faces huge challenges.
"With a venue closing every week and one in six festivals not returning since the pandemic, many studios facing huge challenges, it's vital that we protect the musical infrastructure that does so much for our towns and cities."
The Music Venue Trust – which represents more than 900 grassroots music venues across the UK – said grassroots music venues are closing at the rate of one a week amid the cost of living crisis.
Some fear the closures will mean emerging artists with the potential to be the next Ed Sheeran or Adele – both of whom started out playing in grassroots venues – could find their careers cut off at ground level, never realising their full potential.
.
#Harry #Styles #Elton #John #Glastonbury #boosted #music #tourism #expert #word #warning #Ents #Arts #News

Source link