Microsoft's determined to buy the maker of Call Of Duty – but will the UK allow it?  | Science & Tech News
Read Time:
2 Minute, 39 Second
.

A final decision is in sight for Microsoft's protracted bid to acquire the maker of Call Of Duty now that the UK's competition regulator has closed its public consultation on the matter.
The Competition and Markets Authority will consider comments from the public – which were submitted over the past week – and Microsoft's amended proposal to determine whether to reverse its decision to block the technology giant's proposed takeover of Activision Blizzard.
Microsoft announced plans to acquire the gaming studio, which owns World Of Warcraft, in January last year – but the merger has been fraught with difficulty.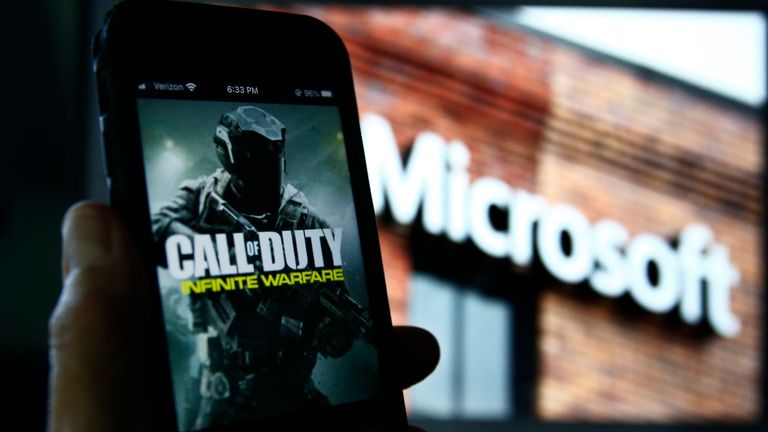 Regulators across the world were concerned that approving it would give the company too much power in the gaming market and limit choice for consumers.
However, Microsoft has struck 10-year deals with Sony and Nintendo to make Call Of Duty available on PlayStation and Nintendo consoles. It has also agreed to make all Activision Blizzard games available on other cloud gaming providers for a decade.
The Competition and Markets Authority is concerned that allowing the technology giant to go ahead with the merger could threaten the development of the fast-growing cloud gaming market. This refers to games that are streamed rather than downloaded to a device before playing.
George Osborn, director of policy communications at Taso Advisory, believes that the UK regulator was trying to play its part in "establishing a really strong regulatory environment in regards to tech and in regards to the UK being a tech superpower".
He said: "It's butted up against reality is that if one of the US or the EU went with it, it may well have been in a position to actually continue and hold its position," he said, adding: "But now that both have gone against it, it very much seems like it's been forced back to the negotiating table."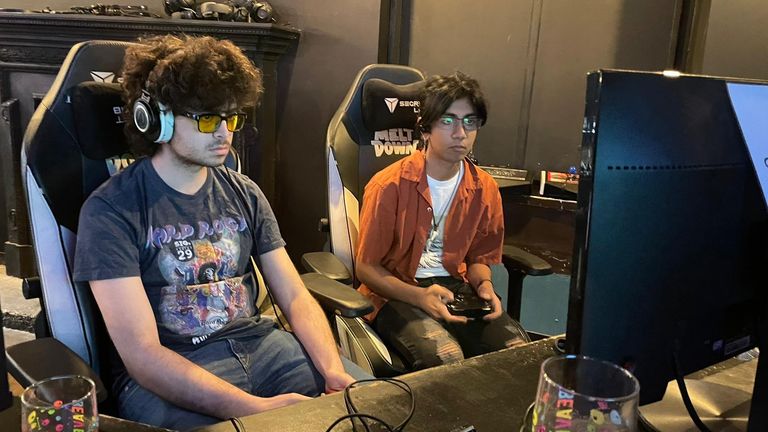 Microsoft has attempted to restructure the $69bn (£56bn) deal to respond to the Competition and Markets Authority's concerns after a breakthrough in the United States.
A US judge ruled earlier this month that Microsoft could go ahead with its acquisition, which has already been approved in the EU and China. The biggest remaining milestone is securing approval in Britain.
UK gaming is bigger than the music industry and accounts for nearly half of all revenue from the entertainment sector, according to figures for 2022 published by the Entertainment Retailers Association.
One of the main draws for Microsoft is acquiring the lucrative mobile phone game Candy Crush.
Microsoft: AI can't 'take over'

A spokesperson for the Competition and Markets Authority said: "Our decision to block this deal over concerns in the cloud gaming market stands.
They added: "If a company restructures its deal to address the CMA's concerns, or claims that developments since our decision mean circumstances have materially changed, we are legally required to consider that position. We will reach a view on Microsoft's submissions independently and based on the evidence we receive."
The regulator is expected to deliver its decision by 29 August.
.
#Microsofts #determined #buy #maker #Call #Duty #Science #Tech #News

Source link