Rail strikes: Three days of walkouts planned for July – how will train services be affected? | UK News
Read Time:
5 Minute, 48 Second
.

A new wave of rail strikes is set to hit train journeys in July.
The Rail, Maritime and Transport union (RMT) has called for three more days of walkouts.
Around 20,000 members working across 14 train companies are set to strike as they continue their fight over pay, jobs and conditions.
The union has accused train operators of failing to make a new pay offer to resolve the months-long dispute.
Meanwhile, the Aslef train drivers' union has announced an almost week-long overtime ban in early July in a pay row.
Here is everything you need to know:
When is the industrial action taking place?
The RMT union has scheduled further strikes for the following dates:
Thursday 20 July
Saturday 22 July
Saturday 29 July
Aslef members at 16 rail operators will refuse to work overtime – an action short of a strike – on the following days:
Monday 3 July
Tuesday 4 July
Wednesday 5 July
Thursday 6 July
Friday 7 July
Saturday 8 July
Which train lines are set to be affected?
Avanti West Coast
Avanti West Coast has said it is currently looking at the impact the RMT strikes will have on its services and will have "more information" for its customers soon.
It said it plans to run its normal timetable during the Aslef action.
On previous occasions, it said that customers who booked tickets to travel on strike days before industrial action was announced could claim a full fee-free refund from their point of purchase.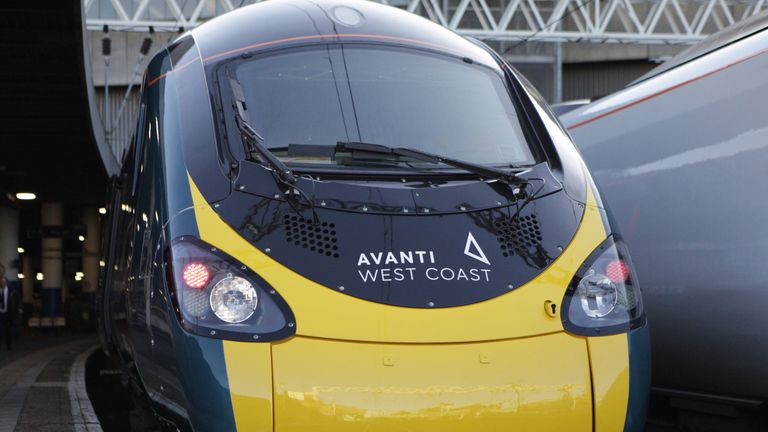 C2C
No announcements have been made yet on its website about the July industrial action.
However, the website states if your journey is delayed by over two minutes, you will automatically get a delay repay if you travel using a c2c Smartcard.
Chiltern Railways
Chiltern Railways have put out a detailed announcement about what to look out for when travelling.
It said during the Aslef action, trains will be busier than usual, and there will be changes across the network's timetable.
It has also advised customers to "check before you travel".
Due to the Aslef action, the railway has said there will be a limited service in operation between 3 July and 8 July.
Chiltern Railways have not yet announced plans for the RMT strike action that will take place later next month.
CrossCountry
The train operating company has said it is currently assessing the impact the RMT strikes will have on its services and will update its industrial action page in due course.
East Midlands Railway
The company has said from 3 July to 8 July it is expecting a "normal" timetable, but trains are subject to cancellations and changes at short notice.
It has also advised passengers to check before travelling.
EMR also said it is currently reviewing how the strikes on 20, 22 and 29 July will impact its services.
"More information including timetable details, journey planners and ticketing/refund advice will be updated here as soon as possible," it added.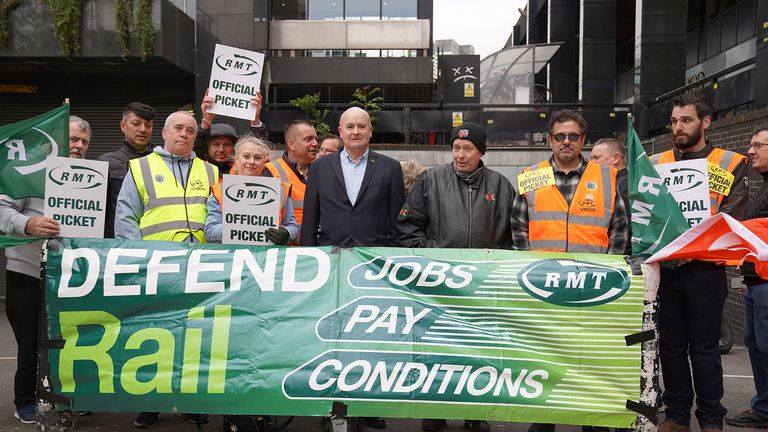 Greater Anglia
Greater Anglia has said services will start later the next day – after each RMT strike – as a "knock-on" from the walkouts.
It has asked customers to check back later on its website for more details.
Great Western Railway
GWR has said that on RMT strike days, there will be a reduced and revised timetable, and warned many parts of its network "will have no service at all".
It also said during the Aslef action "short of a strike and the days after [RMT] strikes, services could also be affected by a limited number of short-notice cancellations and alterations".
It added: "The Night Riviera Sleeper service will not run in either direction from Sunday 2 July until Friday 7 July, resuming on Sunday 9 July."
Customers are advised to check before they travel.
If you purchase tickets for the strike days but do not end up travelling, you can claim a full refund or amend the ticket.
Read more on Sky News:
New rail strike dates revealed by RMT as The Open and Ashes among events hit
GTR
GTR, also known as Govia Thameslink Railway, is the UK's biggest railway franchise and operates Southern, Thameslink, Great Northern and Gatwick Express.
Between 3 July and 8 July, there will be an amended timetable, with fewer services running.
The companies said: "Services will be busier than usual. It's likely you will need to queue and you may not be able to board your chosen service. You should allow extra time for your journey."
Gatwick Express services will not run. Gatwick Airport will still be served by Southern and Thameslink.
You can find the latest advice here.
LNER
London North Eastern Railway has said: "We are reviewing this [RMT] announcement and evaluating how this will impact our timetables and your journeys."
Northern Trains
The railway operator has said it is looking into the RMT strike dates and how exactly the industrial strike will affect its services.
"We do however expect disruption across these days," it said on its website.
The Aslef action will see "some services to start later and finish earlier than usual".
Southeastern
The company has said if RMT's strike action goes ahead, then "it is likely that we will only be able to run a limited service on these dates [20, 22 and 29 July]".
With regards to the earlier Aslef overtime ban, Southeastern said it was "working to understand if this will affect our services".
The company said it will update its website accordingly with more information in due course.
South Western Railway
In relation to the RMT strikes, South Western Railway has said customers should expect severe disruption and should consider changing travel plans now if possible.
"We are assessing the impact on services and will publish information for customers as soon as possible," it added.
With regards to the Aslef action, South Western Railway said on its website: "We have decided to provide greater certainty for our customers by creating an amended timetable that we have a high degree of confidence we can reliably and safely deliver each day." The service summary was from 3 to 7 July.
Transpennine Express
The railway is yet to update its website on the latest strike action plans.
For more information and to stay up to date – you can keep updated on the network's website.
West Midlands Railway
West Midlands Railway said during the RMT strikes, it will be running a reduced timetable on these dates and some routes will not be served.
It said it would update its timetables on the strike days in "due course".
During the Aslef action on 3 July to 8 July, West Midlands Railway said it "will continue to operate to our full advertised timetable".
"A small number of services may be subject to late-notice cancellation or amendment during this period and passengers are advised to check their journeys before travelling."
.
#Rail #strikes #days #walkouts #planned #July #train #services #affected #News

Source link