Ratcliffe mulls buying Manchester United minority stake | UK News
Read Time:
5 Minute, 57 Second
.

Sir Jim Ratcliffe, the petrochemicals billionaire, is contemplating buying a minority stake in Manchester United Football Club rather than seeking full control, in an effort to end a nearly 10 months-long process to resolve the club's future ownership.
Sky News has learnt Sir Jim's Ineos Sports vehicle has proposed to the controlling Glazer family a deal that would see it acquiring chunks of both their shares and the stock publicly traded on the New York Stock Exchange (NYSE) in equal proportion.
That offer would entail making an offer at the same price for both sets of shares, with one suggestion on Monday evening being that Sir Jim could seek a roughly 25% stake in the club as part of his latest proposal.
It would need to be pitched at a valuation that the Glazers would accept, implying that Ineos Sports could spend in the region of £1.5bn if it was to acquire a quarter of United's shares – based on earlier reports that they were seeking a minimum valuation of £6bn.
If such a deal was to be implemented, however, the Glazers would almost certainly remain in control at Old Trafford, having taken control of the club in 2005.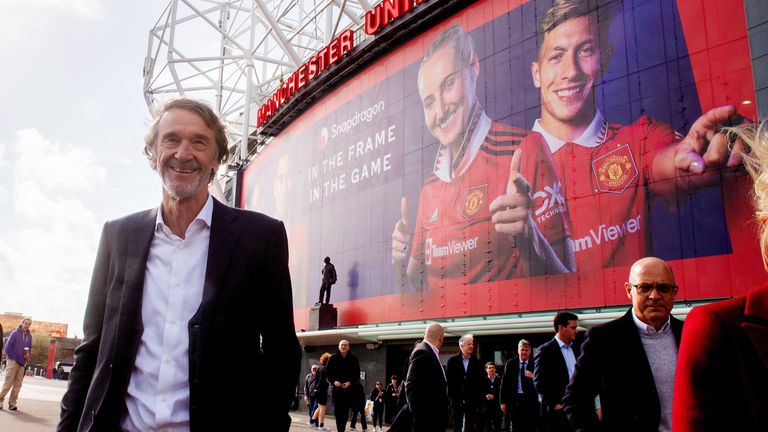 That would anger United supporters who have been vocal in their opposition to the family's continued ownership, and would in turn raise a series of further questions about the club's future.
On the pitch, the men's team has had an indifferent start to the 2023-24 campaign, being beaten at home by Crystal Palace in the Premier League last weekend, and losing their first Champions League fixture of the season.
One uncertainty on Monday evening related to the extent to which the Glazers and their advisers at Raine Group were engaged with Sir Jim on his minority stake proposal.
The family, who paid just under £800m in 2005, has remained inscrutable throughout the process and has said nothing of substance to the NYSE since the process of engaging with prospective buyers kicked off last November.
Another would be whether an offer to bring Sir Jim in as a major shareholder would raise any new capital to invest in the club, which is working towards a major renovation of Old Trafford.
The structure of an offer to acquire a minority stake is also unclear, with one analyst suggesting it could be undertaken through a process known as a tender offer.
Bloomberg News reported last week that Ineos was looking to restructure its bid without specifying details of how this would be achieved.
Some holders of the publicly traded stock – called A shares – have raised concerns about Sir Jim's previous proposals, which focused on acquiring a majority stake in the club by buying shares from the six Glazer siblings who own the class of B shares which carry disproportionate voting rights.
Another uncertainty would centre on whether a minority deal, if agreed and implemented, would give Ineos Sports an eventual path to full control of Manchester United.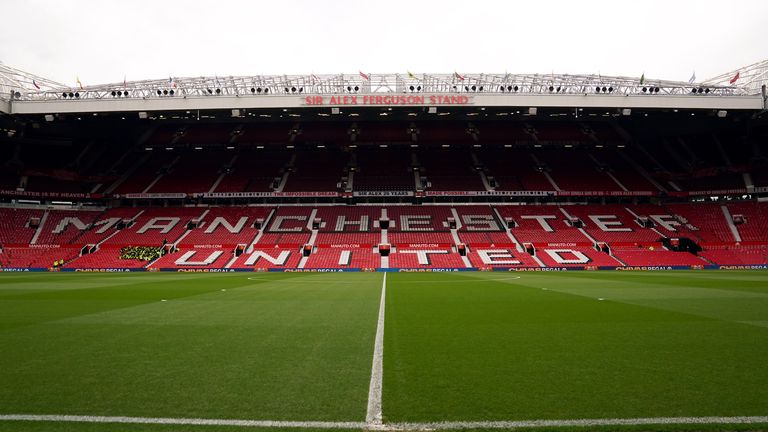 Sky News revealed in May that its offer at the time included put-and-call arrangements that would become exercisable three years after a takeover to enable Sir Jim to acquire the remainder of the club's shares.
The Monaco-based billionaire, who owns the Ligue 1 side Nice, had been focused on gaining control of Manchester United, meaning that switching his offer to a minority deal would represent a significant shift.
He is still understood to want to buy a majority stake but has pitched a restructured deal in an attempt to unblock the ongoing impasse over United's future.
An Ineos spokesperson declined to comment on Monday, citing the terms of the non-disclosure agreement the bidders had signed as part of the process.
For months, Ineos has been pitched in a two-way battle for control of Manchester United against Sheikh Jassim bin Hamad al-Thani, a Qatari businessman who chairs the Gulf state's Qatar Islamic Bank.
Sheikh Jassim's bid is reported to remain on the table, and the convoluted nature of the strategic review initiated by the Glazers late last year means that a revised proposal from the Middle East cannot entirely be ruled out.
The club's executive co-chairmen, Avram and Joel Glazer, have been reported during the course of the process to be more reluctant to sell than their siblings.
In addition to the competing bids from Sir Jim and Sheikh Jassim, the Glazers received several credible offers for minority stakes or financing to fund investment in the club.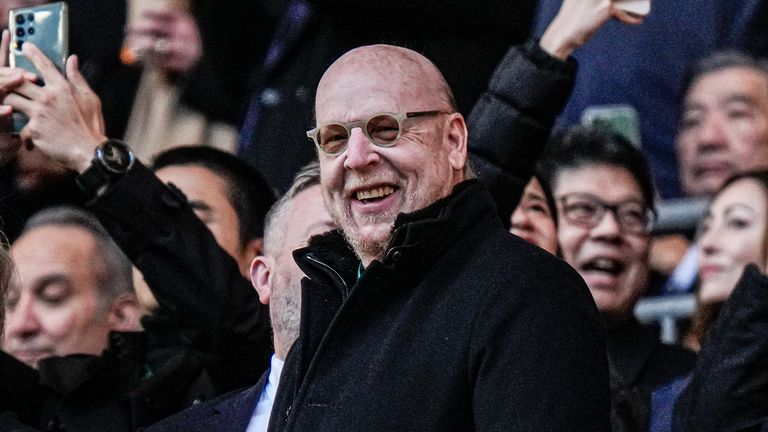 These include an offer from the giant American financial investor Carlyle; Elliott Management, the American hedge fund which until recently owned AC Milan; Ares Management Corporation, a US-based alternative investment group; and Sixth Street, which recently bought a 25% stake in the long-term La Liga broadcasting rights to FC Barcelona.
These were designed to provide capital to overhaul United's ageing physical infrastructure.
Part of the Glazers' justification for attaching such a huge valuation to the club resides in the possibility of it gaining greater control in future of its lucrative broadcast rights, alongside a belief that arguably the world's most famous sports brand can be commercially exploited more effectively.
United's New York-listed shares have gyrated wildly in recent months as reports have suggested that either a deal is close or that the Glazers were about to formally cancel the sale process.
On Monday, they were trading at around $19.43, giving the club a market valuation of $3.25bn.
Earlier this year, Manchester United's largest fans' group, the Manchester United Supporters Trust, called for the conclusion of the auction "without further delay".
The Glazers' tenure has been dogged by controversy and protests, with the lack of a Premier League title since Sir Alex Ferguson's retirement as manager in 2013 fuelling fans' anger at the debt-fuelled nature of their takeover.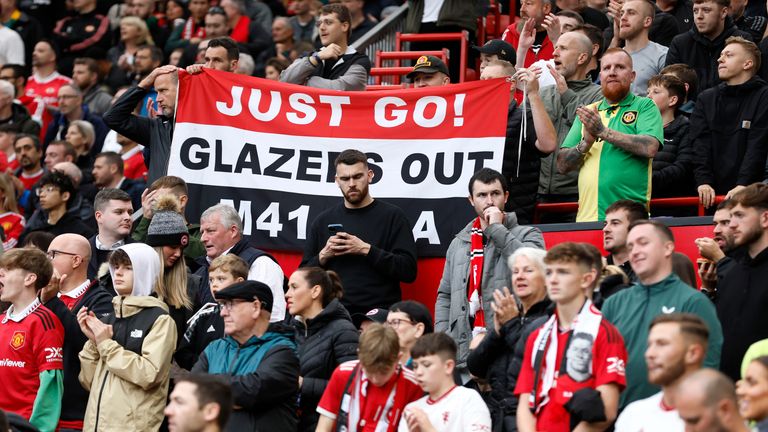 Fury at its participation in the ill-fated European Super League crystallised supporters' desire for new owners to replace the Glazers.
Confirming the launch of the strategic review in November, Avram and Joel Glazer said: "The strength of Manchester United rests on the passion and loyalty of our global community of 1.1bn fans and followers.
"We will evaluate all options to ensure that we best serve our fans and that Manchester United maximizes the significant growth opportunities available to the club today and in the future."
The Glazers listed a minority stake in the company in New York in 2012 but retained overwhelming control through a dual-class share structure which means they hold almost all voting rights.
"Love United, Hate Glazers" has become a familiar refrain during their tenure, with supporters critical of a perceived lack of investment in the club, even as the owners have reaped large dividends as a result of its continued profitability.
A Manchester United spokesman declined to comment on Monday.
.
#Ratcliffe #mulls #buying #Manchester #United #minority #stake #News

Source link