Threads: What needs fixing in the new rival to Twitter according to people who've just started using it | Science & Tech News
Read Time:
3 Minute, 48 Second
.

Meta has launched what some are calling its "Twitter killer" app – Threads – with Mark Zuckerberg saying more than 30 million signed up in the first day.
While many are excited about a new upstart challenging Elon Musk's firm, others are frustrated and say vital functions are missing.
Meta will no doubt be monitoring the feedback and is promising updates soon, but here's what users are saying needs changing.
The feed is frustrating
The list of posts includes some from people you don't follow – but who Threads reckons you might be interested in – and you can't filter these out.
Early adopters are saying the algorithm makes it harder to see content from people they actually follow and care about most.
"I've followed like 30 people and none of their post have showed up yet on my feed," wrote jimmyjxmes on Reddit.
You also can't order posts to show the most recent first, the way most people scroll through Twitter.
Read more:
How it works, how to join, and which celebs are on board
No keyword search – and no hashtags
You can't search by specific topics eg. 'space' or 'motorcycles' – and hashtag fanatics will be #disappointed as so far they aren't supported.
Search currently only comes back with potential accounts to follow, rather than individual posts.
@FalKoopa_ tweeted: "Wait, you have no way to search posts on Threads. Bro. That's a basic feature."
There's also no trending section like on Twitter.
The ability to search properly and group together topics is so fundamental, it seems like it won't be far off.
Instagram's boss, Adam Mosseri, said in a video (on Twitter) that "over time more features around recommendations and trends" will be added.
No 'sliding into the DMs'
Some may see the lack of Direct Messaging – another core feature of Twitter – as a blessing as it cuts down on unsolicited comms.
But for others, the inability to send private messages is a big miss. Again, this could well be added soon, as Meta tweaks the app.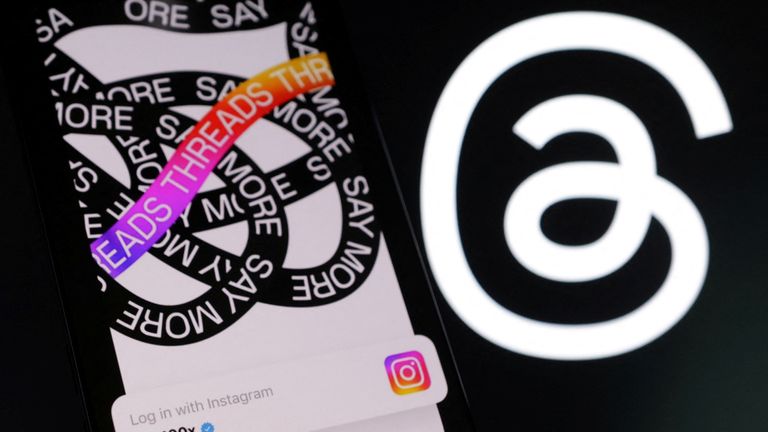 Tech companies are constantly updating their services and often put out 'rough' versions and mould them according to feedback.
It's something noted by users such as @shielddoespixel, who tweeted: "Was anyone expecting it [Threads] to be functional out the gate?
"The core is there, it just obvi needs some iteration and more work."
Read more:
Why Meta's Twitter rival could be the one that catches on
If you delete Threads, you delete Instagram
Meta's new baby is bound to its ubiquitous photo-sharing app – which could be a problem for anyone trying to wean themselves off it – or who doesn't have it at all.
You need an Instagram account to get started with Threads and can't just sign up with an email address.
You also can't delete your Threads profile without simultaneously deleting your Instagram account.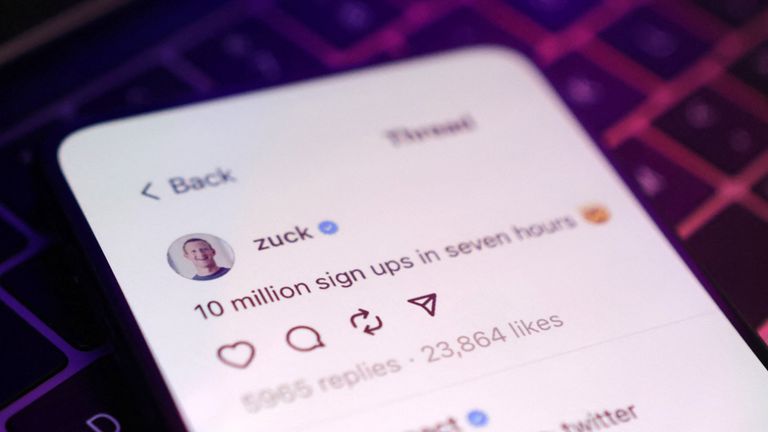 If you do want a break, there's an option to temporarily deactivate your account. This hides your profile, threads, replies and likes – but crucially your data will remain.
Threads also ties you to your Instagram username – it can't be different.
If you want to change it, you'll have to change it on both.
However, Threads does allow users to have a different bio, link, and to decide if they want their profile private.
It doesn't work properly on desktop or laptop
There's no web app or desktop version, meaning you can't post or scroll your feed using a desktop machine or laptop.
You'll have to download the iOS or Android phone app for that.
"If I can't type my inane ramblings on a physical computer keyboard, then I don't see the point," tweeted @BigHairyMarty.
It is, however, possible to see individual users' posts on desktop by going to threads.net and adding the username – e.g. threads.net/@zuck.
It's another advantage that Twitter has over its day-old rival – for now.
.
#Threads #fixing #rival #Twitter #people #whove #started #Science #Tech #News

Source link