Virgin Galactic takes first tourists to edge of space | Science & Tech News
.

Virgin Galactic has taken its first tourists to the edge of space.
The company, founded by Sir Richard Branson, took a former Olympian and mother-daughter pair about 50 miles (80km) above Earth during the 90-minute flight.
See live updates on space launch
Pilots CJ Sturckow and Kelly Latimer, alongside astronaut instructor Beth Moses, also joined the tourists on the VSS Unity, which took off shortly before 4pm at Spaceport America in New Mexico.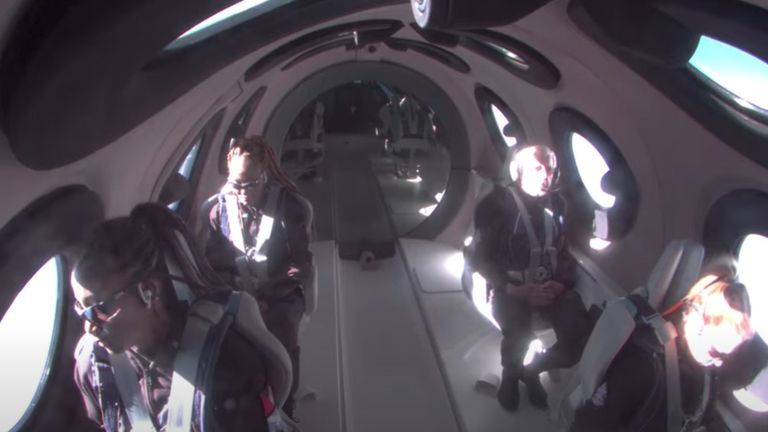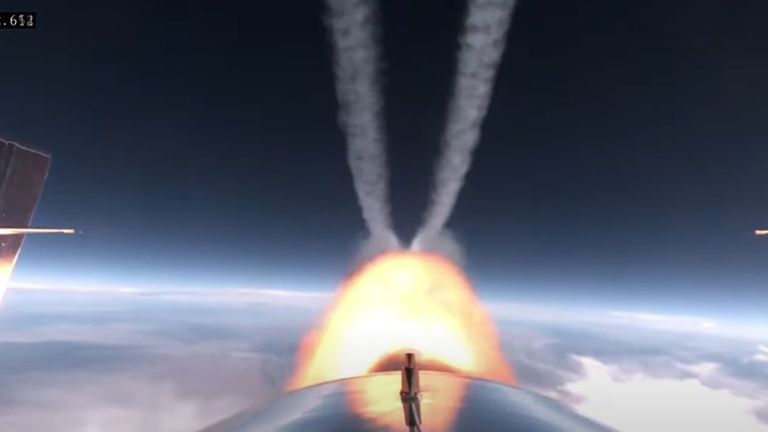 On board Thursday's trip was 80-year-old Jon Goodwin from Newcastle, who competed in canoeing in the 1972 Olympic Games in Munich, and Keisha Schahaff, 46, and 18-year-old Anastatia Mayers, who became the first astronauts from the Caribbean.
Mr Goodwin, who has Parkinson's disease, has said he wants to be an inspiration to others.
"I hope it shows them that these obstacles can be the start rather than the end to new adventures," he said in a statement.
The company held its inaugural commercial trip earlier this summer, when three Italian citizens were taken into low orbit for scientific research experiments.
.
#Virgin #Galactic #takes #tourists #edge #space #Science #Tech #News

Source link